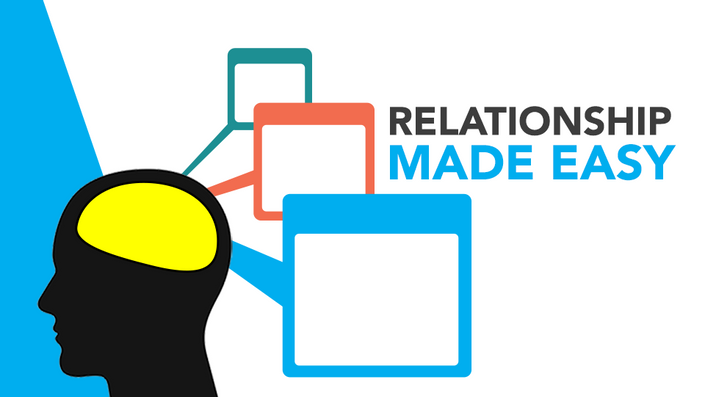 Relationship Made Easy
Master FileMaker Relationship the Easy Way.
What makes relationship hard to learn?
Without doubt, relationship is probably one of the biggest sticking point for most FileMaker beginner out there.
Although it is confusing to learn, it is definitely worth the effort. This is because when you master relationship. You will be able to design integrated database has different data working together in a seamless fashion.
But what makes relationship such a hard subject to learn?
One of the biggest reason beginners are having trouble trying to learn FileMaker relationship is they don't realise that the topic "FileMaker relationship" is made out of 2 components.
The general concept of "relational database".
Features inside FileMaker that utilise this concept.
Now it's important to note that FileMaker did not invented the concept of relational database. Relational database is a computer science methodology to help you organise data in a logical way, and FileMaker is a software that take utilise that method.
So if a beginner doesn't understand the concept fully, and dive straight into learning FileMaker features. They might still be able to create a simple portal here and there. But when it comes time to build a more comprehensive solution with complex data structure, they are going to struggle doing even the simplest thing because they don't know the inner mechanics works.
The key is to learn the right thing in the right sequence.
Course Objective

In this course, I want to provide you with a laser focus learning blueprint about relationship. And guide you step by step into learning the most essential relationship knowledge in FileMaker. So that you can possess the skill and confidence to design the right type of database for your work / business.
The course contains about 7 hours of tutorial video, all focus around the topic of relationship. We will be starting from zero to hero in a step by step manner. Guiding you from the most basic relationship concept like one to many relationship... all the way to the more advanced FileMaker relationship technique like table occurrence tricks.
Each tutorial will contains actionable exercise file for you to work alongside with the videos. With a before file that you are going to work on, and an after file with the completed answer. Making it easy to just pick up a tutorial and start learning.

The key topics we are going to cover...
Concept of how relational database works
"One-to-many" & "many-to-many" relationship
Common relationship features in FileMaker
Common relationship techniques used by FM developers regularly
Table occurrence
How to keep relationship diagram clean and organised
Course Curriculum
Welcome
Available in days
days after you enroll
Module 1 | Relationship Basics
Available in days
days after you enroll
Module 2 | Relationship & Calculations
Available in days
days after you enroll
Frequently Asked Questions
What FileMaker version do I need?
The videos are shot with FileMaker Pro Advanced 17 so anything above that will work fine. Additionally I would recommend a minimum version of FileMaker 15 as anything lower might have significant interface difference, making it hard to learn.
What pre-requisite knowledge do I need?
The whole relationship concept will be taught from ground up so not much prior knowledge is needed. I would say if you know how to create a table and setup a layout, you should be good to go.
What if I am not happy with the course?
This course comes with a standard 30 days money back guaranteed. So if you are not happy with the course, just send me an email via
[email protected]
within 30 days of purchase and I will refund you in full, no question asked.